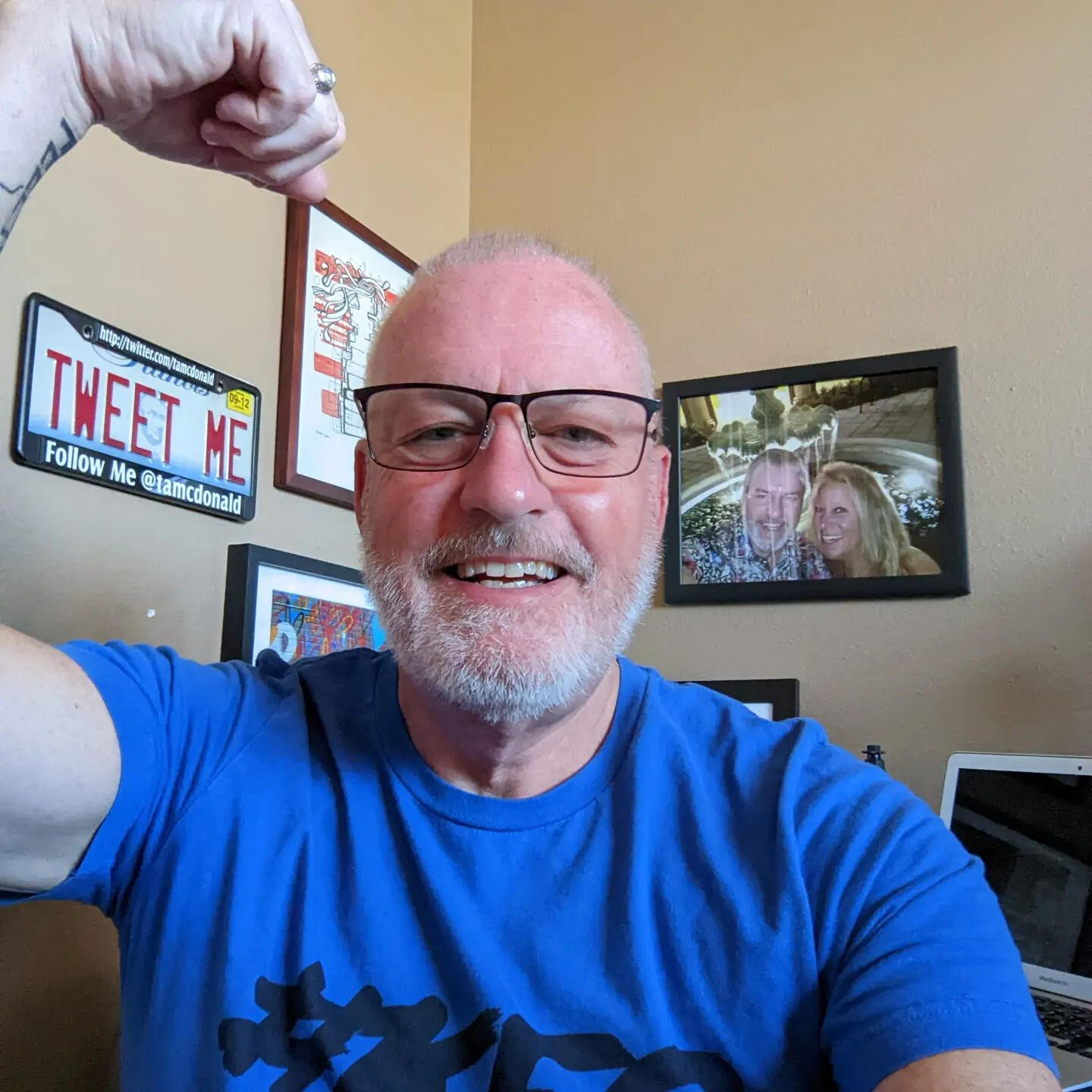 Liver Donor Needed!
I need a living donor and I need YOUR HELP locating that amazing human being.
My name is Tim McDonald. I have stage IV colon cancer with metastasis to my liver and in December of 2020 was told I had 3 years to live. That was their story, not mine. I have a REAL shot at being cured of my cancer, but I can't do it alone! PLEASE SHARE THIS SITE. Please understand, there is no waiting list. I have ONE SHOT to find the kind of human being with the courage, kindness, and compatibility needed. The more people this site reaches, the better my odds are of having that person reach out to my doctors confidentially. CLICK HERE TO LEARN MORE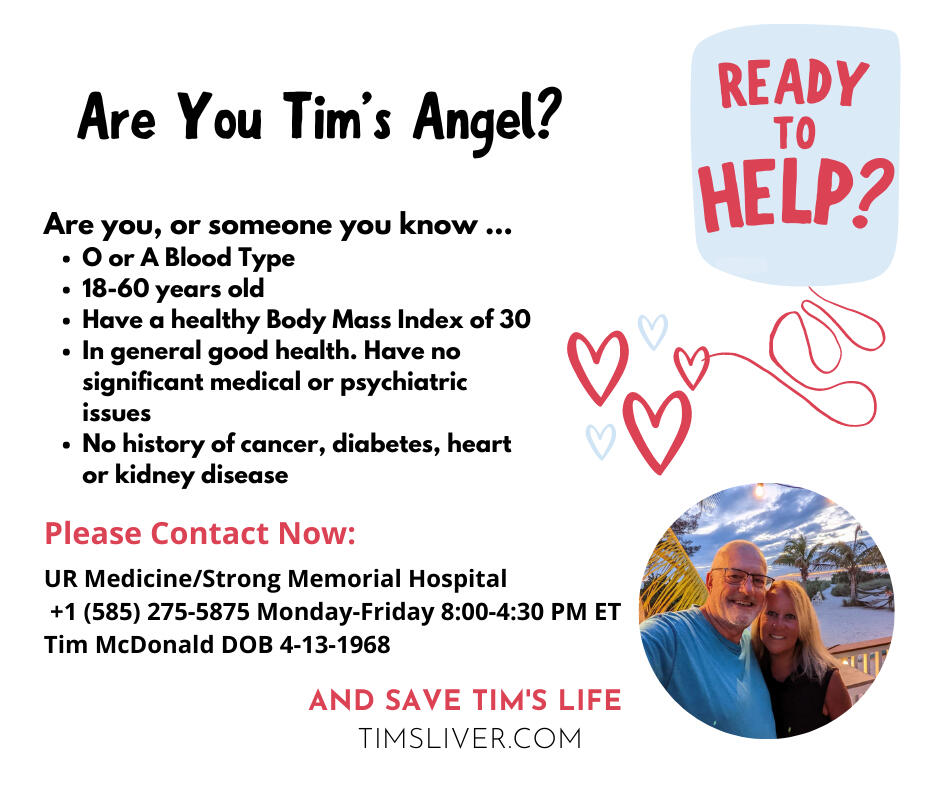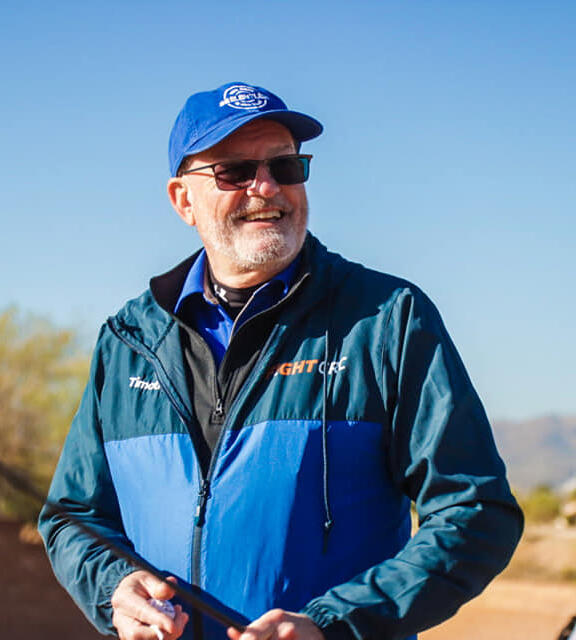 Here's how we can be connected forever...
Ideal candidate and what to expect:
Blood Type: O (+/- either works) There is a sub-type A which may be compatible. Both types should call.
Age: 18-60
Height: 5'10" to 6'3" is ideal.
BMI: Body Mass Index of 30 at time of the donation.
Health: Be in general good health. Have no significant medical or psychiatric issues.
We can't qualify anyone with cancer, diabetes, heart or kidney disease.
Call UR Medicine/Strong Memorial Hospital
(585) 275-5875 Monday-Friday 8:00-4:30 PM ET
Please let them know you are interested in donating a liver for Tim McDonald DOB 4-13-1968
Transplant surgery is planned to be around September of 2022. Could be sooner or later depending on when a good match is found. We are counting on potential donors to call now and talk to the Transplant Coordinator in greater detail.What to expect:
Evaluation is a two-day process AND covered by the hospital.
Surgery and hospital stay are covered by my insurance.
Surgery is 6-7 hours. Hospital stay is 5-7 days. You must stay in Rochester, NY for about 2 weeks after surgery.
Recovery 6-12 weeks depending on your requirements (travel expenses and lost wages are not covered).